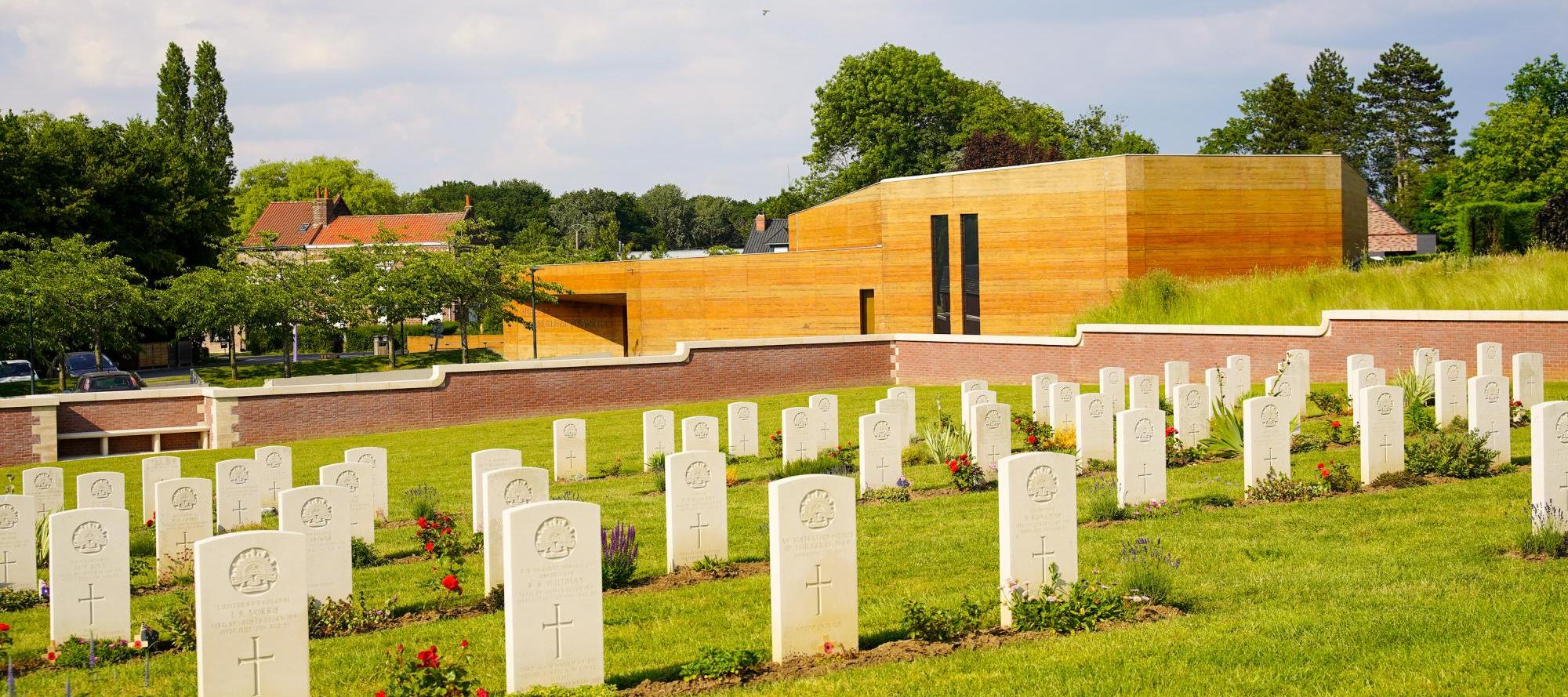 The origins of the museum date back to 1990, when the Association pour le Souvenir de la Bataille de Fromelles set up an initial voluntary museum in the town hall. A large collection of objects and documents was kept there.
Large-scale archaeological digs
Following historical research carried out by French and Australian researchers, a campaign of digs financed by the British and Australian governments was undertaken at Fromelles in 2009. The aim was to exhume the bodies of 250 British and Australian soldiers buried in mass graves near Pheasant Wood. DNA samples were taken in order to identify the bodies.
A new museum is planned
In 2010, a new cemetery was built by the Commonwealth War Graves Commission (CWGC) to accommodate the 250 dead soldiers in individual graves. A cemetery of this type had not been built for 50 years. Once it was completed, the Weppes Community of Communes submitted plans for a museum that would tell the story of the Battle of Fromelles and the recent events connected with it. The museum became a reality with financial support from the Australian government, the Hauts-de-France regional authority, the French Ministry of Defence, the Regional Directorate for Cultural Affairs (DRAC), the reserve fund of Senator Jacques Legendre and the Weppes Community of Communes.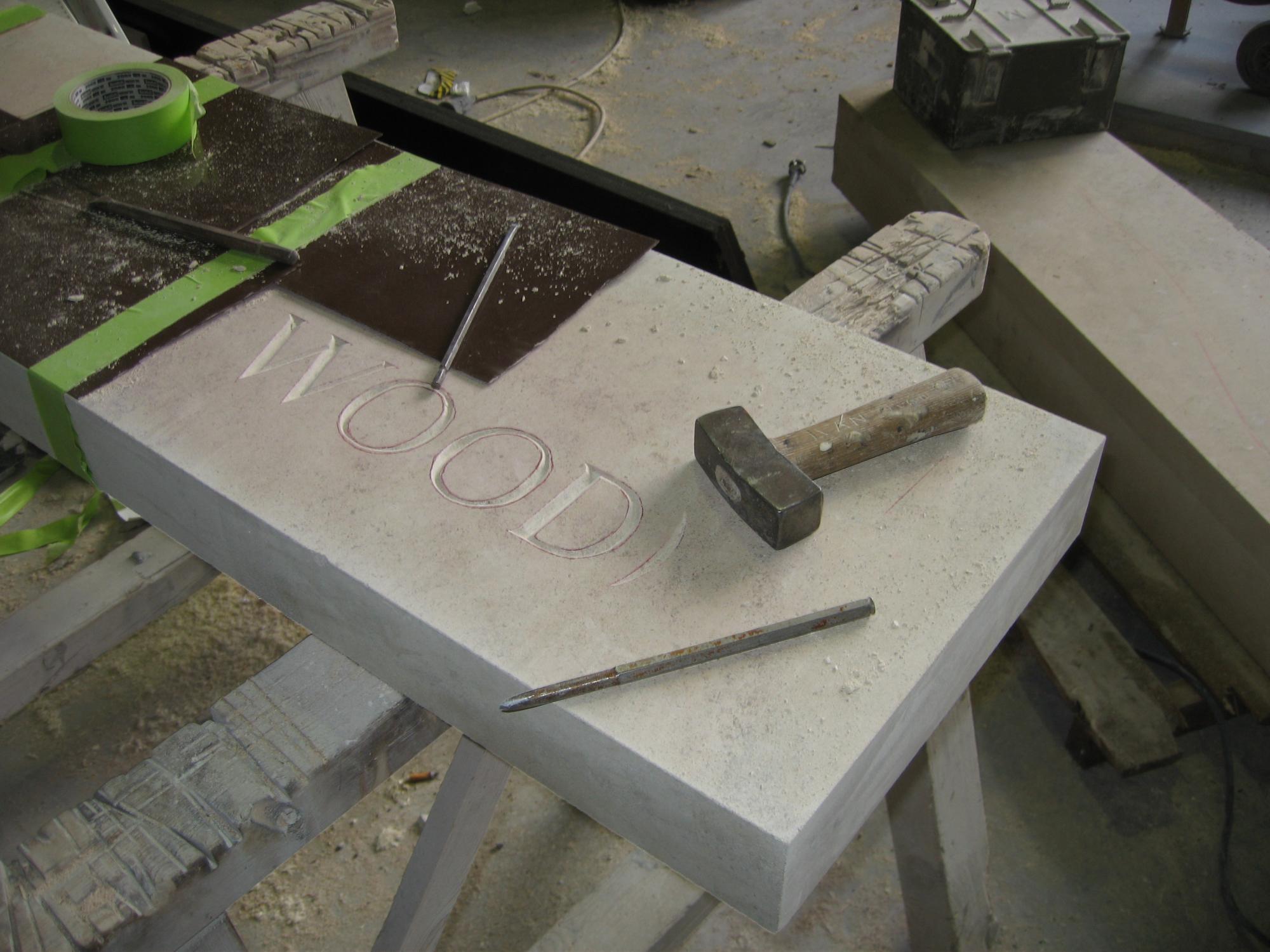 Official opening of the Museum of the Battle of Fromelles
On 18 June 2014, the Musée de la Bataille de Fromelles was opened. The building, designed by architect David Serero, appears suspended between earth and sky. It recalls the German blockhouses found across the Weppes landscape. Today, added to the voluntary museum's collections are the individual stories of the soldiers buried in Pheasant Wood Cemetery.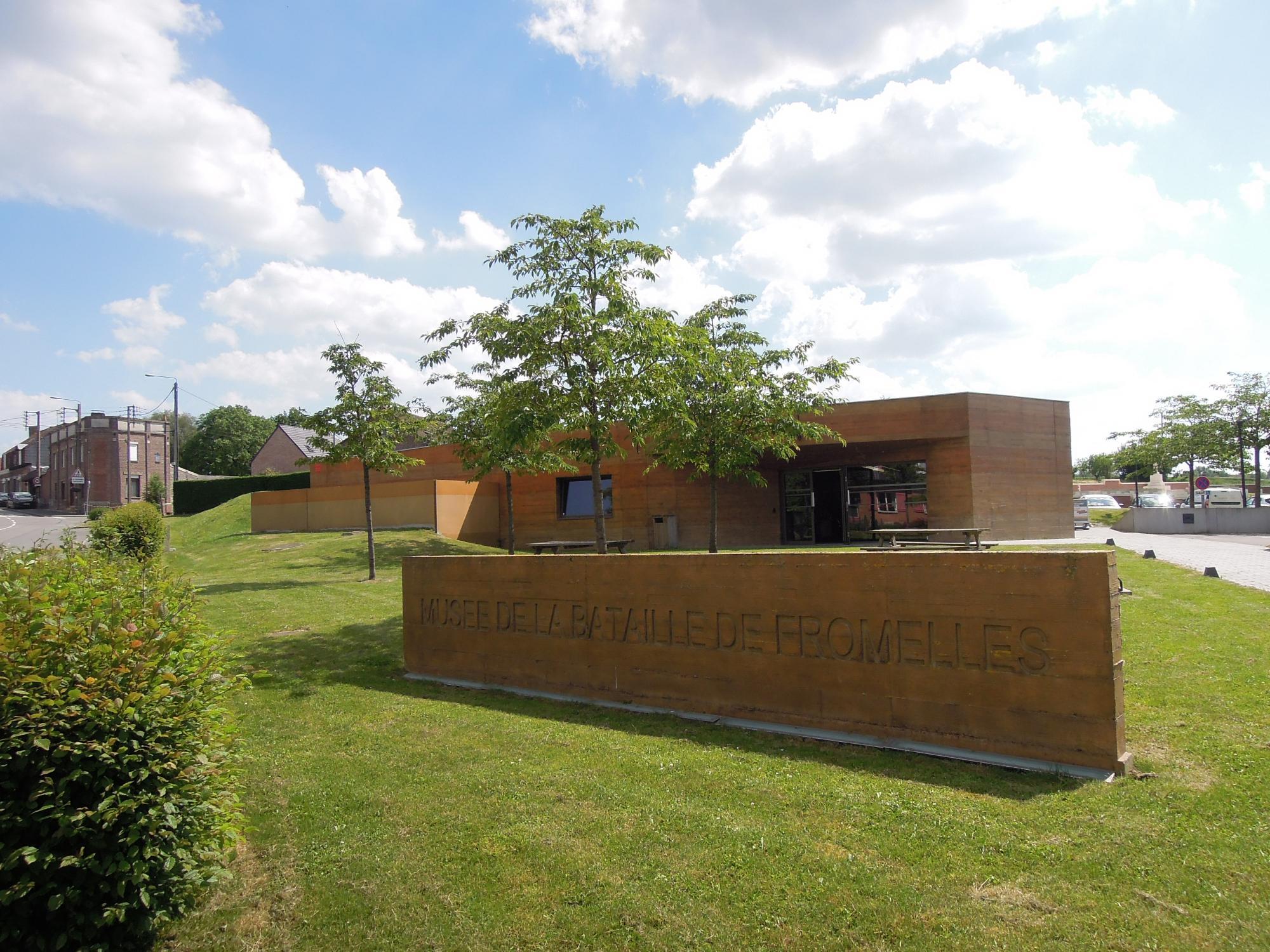 Highlights
An annual remembrance ceremony is held at Fromelles on the eve of ANZAC Day, which commemorates the founding of the combined Australian and New Zealand army corps. The ceremony at Fromelles takes place on 24 April every year. On the anniversary of the Battle of Fromelles, a ceremony is held each year in Pheasant Wood Cemetery. The ceremony reveals the names of the latest soldiers to be identified. A major ceremony was held to mark the centenary of the battle, on 19 July 2016.