Recherche
The most frequent searches :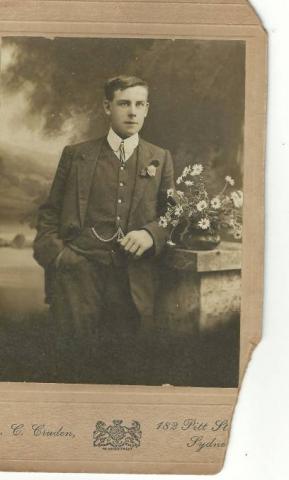 Alfred Thompson
Corporal 2825 — 55th Bn, 14th Brigade, Single, Age : 23
Born : Geelong, Victoria, Australia (date-1916)
Address : Frenchs Forest, Manly, Sydney, New South Wales
Farmer
Reported missing during the Battle of Fromelles on 20 July 1916, Alfred was on German death list dated 9 September 1916 as 'Dead as Prisoner of war'.
His mother was informed of the circumstances of his death in 1921. Two stretcher bearers found him wounded with his mate George Orchard.
They rescued George first but did not find Alfred when they came back on the battlefield.
They supposed he had been taken by the Germans.