Recherche
The most frequent searches :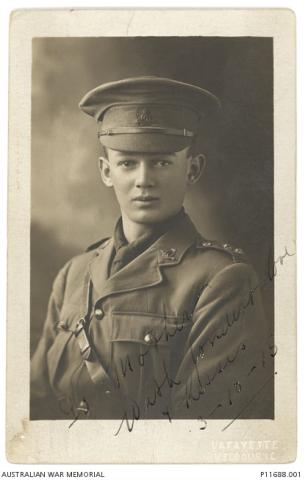 Kenneth Malcom Mortimer
Captain — 29th Bn , 8th Brigade, Single, Age : 20
Born : Leneva West, Victoria, Australia (date - 1916)
Address : Wodonga, Victoria, Australia
Officer
Kenneth was promoted Captain at 20 yo on February 1916, thanks to his military formation in Duntroon College before the war.
During the battle, Captain Mortimer and Captain Sheridan (buried in Pheasant Wood too) were in second German trench.
Many soldiers made reports about Kenneth, they explained that he fought in second line, encouraged his company.
Some of them said that he was wounded in a trench and others said he was prisoner of war.
He was finally pronounced killed in action in August 1917.